About Us
About Us
Once in a Lifetime was formed by Kent Moyer and Delee Gibbs to help relieve the stress and headaches that often accompany planning large scale events. From the smallest get together to the largest wedding we are there to help.
Custom Planning and Coordination
We can take over from the very first thought of an event and follow through to the final toast or pick up anywhere along the way to just lend assistance as needed. We don't believe a "one size fits all" approach fits anyone's needs well and for that reason insist on personal consultation at many steps along the way.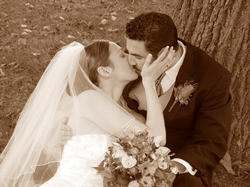 Weddings and Special Occasions